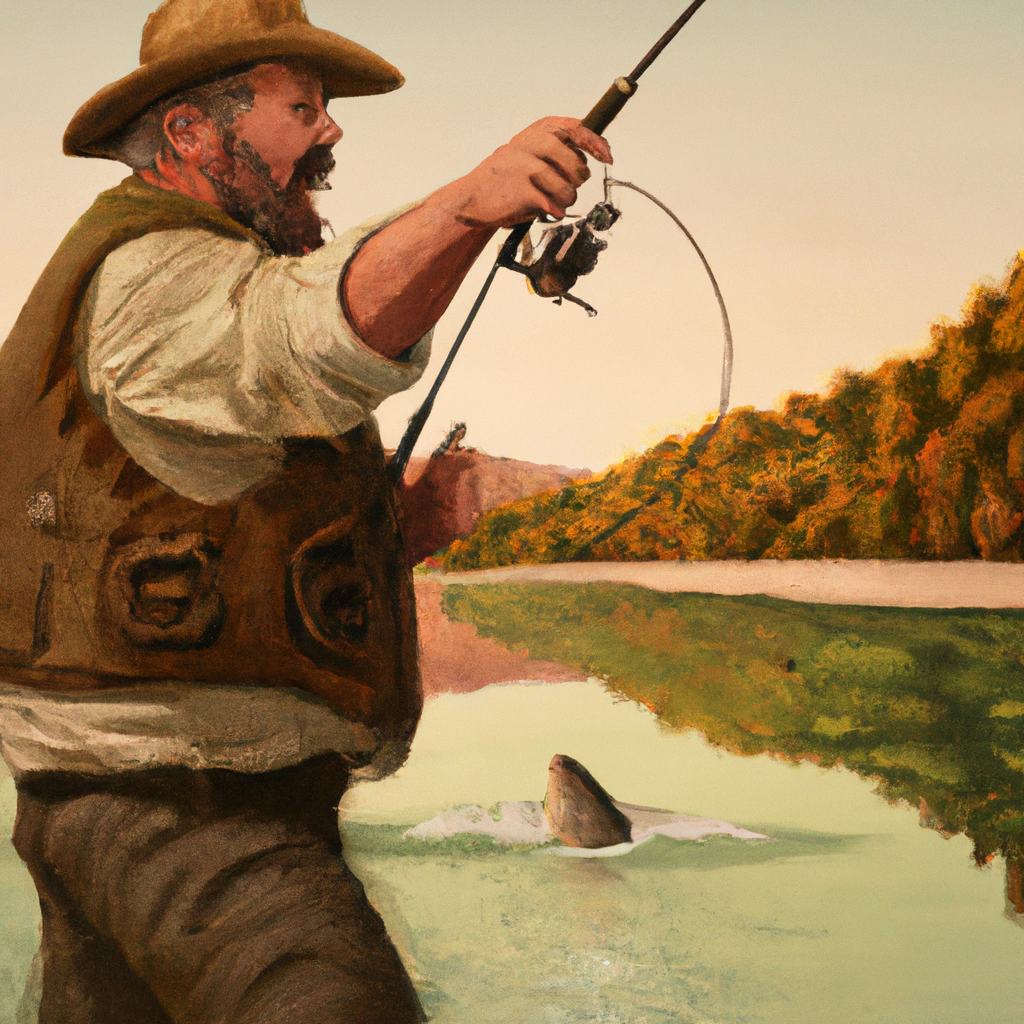 Seeking a break from your busy life? Join us fishing in the gorgeous Ozarks! Unwind while you take in all the stunning sights the region has to offer. Plus, enjoy the thrill of landing your new biggest catch!
Our skilled tips and hints will guarantee you make the most of your stay in this peaceful paradise. So get your rod and reel ready – let's make some amazing memories!
So Many Lakes To Choose
In the Ozarks, there are lots of water bodies – so many it can be hard to pick the perfect fishing spot! Taneycomo, Beaver Lake, Table Rock Lake, and Lake of the Ozarks – each lake has its own special features that will fulfill any angler's desires. Fishing The Ozarks? It has more rivers than a politician has excuses!
Rivers, Rivers, and More Rivers
Fishing fans will be tickled to know that Ozarks has many waterways they can access. These rivers have an abundance of fish, like trout, bass, and crappie.
Four famous rivers can be found in Ozarks – Buffalo River, Kings River, White River, and Mulberry River. Each spot provides a unique experience with its own fish and environment. For example, at the Mulberry River, visitors can observe white bass in the springtime. The Osage River is renowned for its catfishing.
Fishing has been a part of Ozarks since ancient times when the Osage Indians relied on local rivers for food. Nowadays, people can visit these rivers in multiple places and enjoy the beautiful Ozarks landscape while fishing. From catfish to bass, Fishing The Ozarks has something for everyone – just be careful of the occasional nibble!
Trout, Bass, Crappie, Catfish, Walleye, and More!
Fancy a fishing trip to the Ozarks? There's plenty of fish species to choose from! Largemouth bass, walleye, white bass, spotted bass, blue catfish, channel catfish, bluegill, and trout – all of these can be found here!
Trout – Cold creeks and rivers, stocked ponds and lakes – rainbow and brown trout can be caught in the Ozarks.
Bass – Famous for their fighting ability, bass are a favorite among anglers – different kinds of bass can be found here!
Crappie – Black crappie is abundant between late winter and early summer – they can be a great sport fish too!
Catfish – Blue catfish is the largest freshwater predator in Missouri and tastes delicious! Channel and flathead catfish are common too.
Walleye – The Lake of the Ozarks section boasts some of the best walleye habitats in Missouri – catch them during their peak activity times!
Bluegill – Easy to find and fun to catch – these thrive in large numbers close to weed beds or around bridges.
It's time to visit the Ozarks! There's no shortage of fish to catch here – go now and enjoy the thrill of landing multiple aquatic monsters!